The Bucket is on the line tomorrow, and I have the easiest post to write since we started this blog.
The storylines
are endless!
Can Purdue get a win to secure a spot in a New Years Day bowl?
Can the Hoosiers beat the Boilers in the first year in recent history that Indiana played a meaningful football game?
Does Danny Hope get fired after the game no matter what happens?
If Purdue wins, does Hope keep his job through the bowl game?
It's tough to fire a coach after 4 straight wins – just ask the 2009 Cleveland Browns and Eric Mangini.
Will fans show up in support of Marve, Bolden, and the rest of the seniors?
Or will they stay away in protest of the "special" season that got away?
So many interesting plots, so little time – let's go…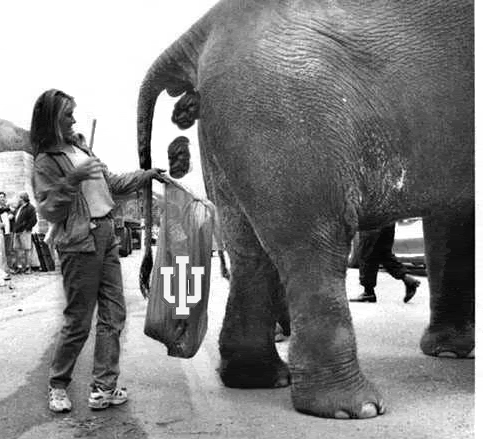 Why Purdue wins
How much do you hate IU right now?
Their basketball team is (undeservedly) #1 right now (did you see them against Georgetown?).
Their football team is #1 too, even though the refs pretty much gave them the game against Purdue.
Oh wait, they actually have a football team down in Bloomington?
You wouldn't know it listening to southern Indiana.
Their fans don't care.
Their team has mailed it in for any game that's actually mattered.
And the Purdue players are playing to potentially send off a "players" coach that they've really rallied around in the past.
Remember Tiller's
send off game
?
There's no way Purdue loses this one…
Why Illinois wins
…unless they play like they did against Illinois.
Or Minnesota.
Or any other non-Ohio State Big Ten team.
How many times have you thought Purdue was going to compete this year and instead just completely laid an egg?
It could happen again.
This isn't yours or your parents' or your grandparents' or your great-grandparents' Indiana team.
They're actually decent.
And with no bowl to play for (just like so many years in the past), this IS their bowl game.
Nothing would make the Hoosiers happier than to keep Purdue out of a bowl game.
Their two Big Ten wins have come against Iowa and Illinois.
Sound familiar?
Indiana believes this is an even game and might just pull it off.

Player we're most concerned about since their stock photo may break our TV
Good Lord, IU's starting center Will Matte is a scary looking dude at a school that has a lot of scary looking dudes.
Would you really want to meet this guy outside of Bloomington in, let's say,
Stepp Cemetery
?
Let's hope we don't meet him on BTN either…
Picks of the week
This week, we're betting any value up to the cost of the most expensive sporting ticket we've ever purchased.
If Purdue makes a bowl game, we have to double whatever we bet for this game. The spread is Purdue -5.5.
Erik's Bet
Since I'm so far behind, I'll be betting the entirety of my $220 2007 NBA Finals Game 3 ticket between the Cavs and the Spurs.
The Cavs lost, but there was no way I was missing the first NBA Finals game in Cleveland history!
Erik's Pick
Purdue will come out of nowhere like in Joe Tiller's last year and pull off another blowout.
Purdue 62 – Indiana 21
Kirk's Bet
Kirk will be betting $100 of his $200 Final Four ticket from 2010. I went with Kirk to this one - it was worth every penny!
Kirk's Pick
Kirk continues to bet against Purdue but he thinks the Boilers will squeak this one out Purdue 31 – Indiana 28
Three Final Things

1) POTFH!

2) IU Sucks!

3) Boiler Up!