The five months between Basketball and Football season can be kind of dull for Boilermaker fans. Luckily for you, we're here to quench your thirst of all things Purdue by looking back at (and following up with) one of the worst teams in Purdue history - the 2005-2006 Men's Basketball team.
Part 3 - Korey Spates
Part 4 - Marcus White
Part 5 - Chris Lutz
Part 6 - Gary Ware
Part 7 - Bryant Dillon
Part 8 - Marcus Green
Part 9 - Bobby Riddell
---------------------------------------------
As we approach the end of our 2005-06 Where Are They Now series, we fully expected the last few guys to be people that we barely remembered. After all, with 11 players on the roster after December 3rd, that means "Part 10" would focus on the second lowest scorer on the team. Yet somehow, this Where Are They Now edition features one of only 5 players to appear in every game that season and someone who STARTED 14 of the 28 games that year. The GoBoilers.net exclusive Where Are They Now series continues with part 10 - Chris Hartley.
Chris Hartley graduated from Noblesville High School in 2002 as an
all-state honorable mention
, and decided to walk-on for Gene Keady rather than chase a scholarship from a lower-tier Division 1 or Division 2 school. Known for his work ethic, Hartley was the kind of player Keady loved and was expected to push the rest of the team in practice.
Hartley redshirted his freshman year and subsequently played the "last man on the bench" role in the 2003-04 season. He did score one basket in his 9 total minutes of play that year, however nobody expected much from the guy who played 20% of the minutes
Kevin Garrity
received in the same year.
The following season amazingly brought a much bigger role for the walk-on, as he played in 18 games and actually started 4 of them. The 2004-05 team had their own struggles (remember, tight end Charles Davis had to be recruited to help fill a roster spot), so nobody expected Chris to have much of a role the following year with a high-powered freshman recruiting class coming in.
Remarkably, Coach Painter had other plans. Hartley played in all 28 games,
starting in 14 of them
. In fact, only Matt Kiefer, Bryant Dillon, and Chris Lutz had more starts during the 2005-06 season. Unfortunately, Chris really struggled from the offensive end and only averaged 1.8 points in nearly 16 minutes per game.
Fans were split into two camps - one group loved his effort, while the other group couldn't stand his wide-open air balls from 3-point range. But both groups could agree on one thing - he was living a dream that all of them wish they could live. In warmups, Hartley drained everything. However it seemed like whenever the pressure was on, Chris became that fan who desperately wanted to be the hero and would get so amped up that his shot would go long by 3 feet. Many fans connected with him, as they'd done this same exact thing while playing intramurals. This was truly a guy the Paint Crew could get behind because they saw a little bit of him in themselves.
The return of David Teague, along with the emergence of Chris Kramer and Keaton Grant, relegated Hartley back to the bench during his senior year. Hartley only made one field goal in his 47 minutes of play that year, resulting in a career bell curve rarely seen in the college game.
Chris graduated from the Krannert School of Management in 2007 and became a Global Management and Technology Consultant for Accenture. Hartley spent nearly 5 years there before settling down in San Francisco as an Advertising Manager for eBay.
It appears that Chris is enjoying a successful career in San Francisco, however one thing may surprise you - he REALLY grew out his hair. I was shocked when I saw a recent picture of him, as I'll always remember him with his clean-cut hair with enough gel in it to make Tim Doyle jealous. I mean, this guy got several votes in a
message board discussion
regarding the "2005 College Hoops Eye Candy All-Americans". What would these people think of him now? Just take a look at some recent pictures posted on his
Lockerz
account:
Then: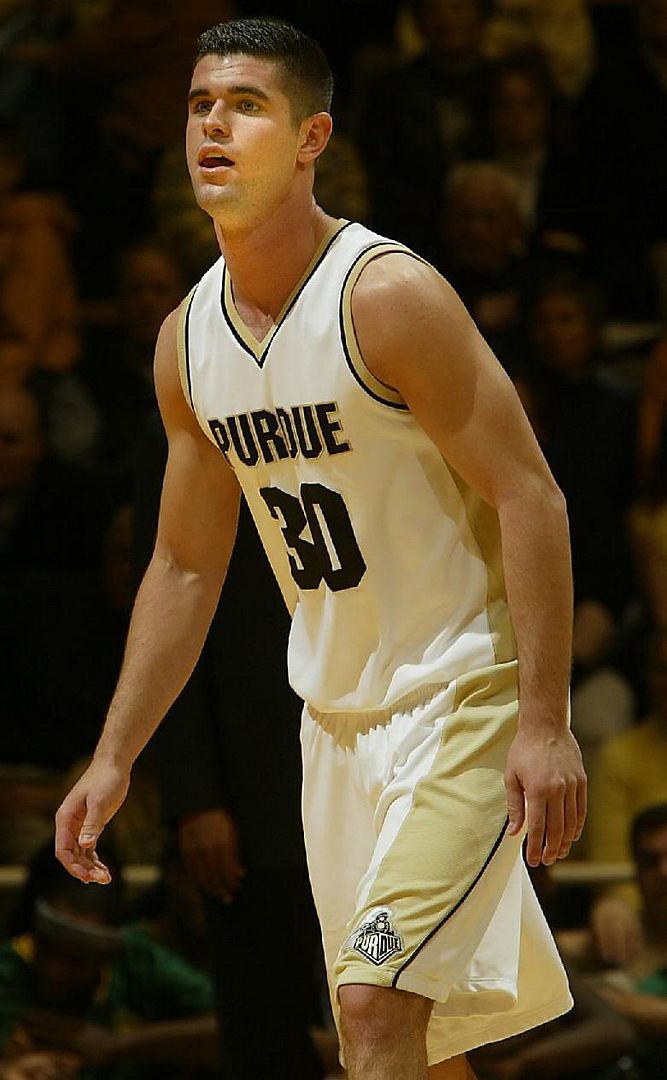 Now:
Wait, that looks like someone I recognize. Is Chris Hartley really outspoken Cleveland Indians closer, Chris Perez?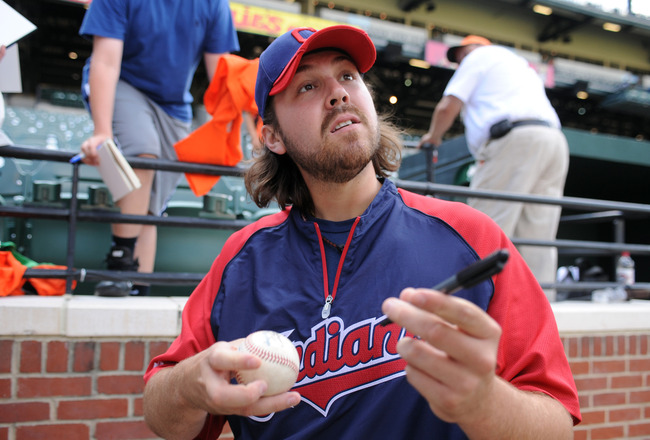 Regardless of the new haircut, we can be proud of a former Boilermaker successfully representing Purdue in San Francisco. Feel free to follow him on
Twitter
and
LinkedIn
and let him know how much you enjoyed his time in West Lafayette!